Submitted by

chandra

on Thu, 2019-10-24 13:24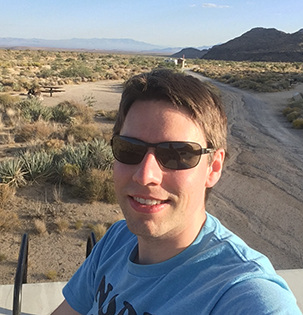 Gerrit Schellenberger
We welcome Gerrit Schellenberger as our guest blogger. He received his PhD in Bonn, Germany in 2016, and has been a post-doctoral researcher at the Center for Astrophysics | Harvard & Smithsonian since March 2016. His research includes working on galaxy clusters and groups in large samples for cosmology, but also on individual objects in the X-rays and in the radio regime.
From the beginning of my astronomical career, I was fascinated by studying galaxy clusters, consisting of hundreds, sometimes even thousands of galaxies held together by gravity only. Yet, the galaxies alone do not — by far — sum up to the mass necessary to keep the cluster bound together. Beginning in the 1970s after the birth of X-ray astronomy and the first imaging satellites such as Einstein and ROSAT, scientists discovered that a very hot gas exists between the galaxies of the cluster. The mass of this gas exceeds the mass of all the stars in the galaxies together.
Although this gas is the most dominant, visible structure in galaxy clusters, it is only about 10% of the total mass (while the stars in the galaxies make only about 1%). The rest, roughly 90%, is dark matter, which cannot be observed directly. However, we can see its effect on the hot gas and galaxies in galaxy clusters: the gravity not only keeps the galaxies within the cluster, but also compresses the gas, heating it to the point where it emits X-rays. So we can study dark matter in clusters by measuring the properties (like temperature) of the hot gas from the X-ray emission.
Intrigued by this, I started to analyze a sample comprising 64 clusters during my PhD in Bonn, Germany, with the goal of obtaining total masses (including the dark matter component) for all of them. It turns out that smaller and lighter galaxy clusters, also called galaxy groups, do not follow the expected scaling between X-ray emission and temperature at a given cluster mass, meaning that the X-ray properties of gas in these systems cannot be used to give reliable mass estimates. Therefore, galaxy groups can only be of limited use for cosmological studies, where it is crucial to estimate the amount of matter in objects and how it changes with cosmic time.