Submitted by

chandra

on Tue, 2013-12-03 16:50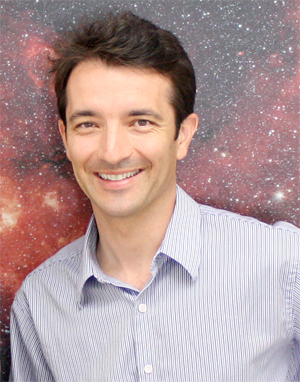 We'd like to welcome guest blogger Sebastian Heinz, Associate Professor in the Astronomy Department at the University of Wisconsin-Madison. He received his Ph.D. at the University of Colorado at Boulder. He studies relativistic jets -- a phenomenon observed around black holes and neutron stars, and began work on the project described here when he was a Chandra Postdoctoral Fellow at MIT.
Circinus X-1 had been a puzzle to X-ray astronomers almost from the moment of its discovery. It is an X-ray binary -- a neutron star sucking matter away from a companion star it is in orbit with, and it shines brightly when that matter spirals inward and eventually lands on the neutron star's surface. But it had defied classification into the basic categories scientists have been using for X-ray binaries. In some ways it behaves like a very young source, like the fact that the orbit of the two stars seems to change rapidly (and whenever things change rapidly in astronomy, we tend to infer that they cannot be very old). In other ways, it behaves like an old neutron star -- one that has lost most of the intense magnetic field which neutron stars are believed to be born with. It also blasts powerful streams of hot plasma, called jets, into interstellar space. And that's why I became interested. I study jets and I wanted to know why the jets from Circinus X-1 were able to light up and stay lit on scales of a few light years when other microquasar jets flared and then dimmed.