Submitted by

chandra

on Mon, 2021-02-22 14:55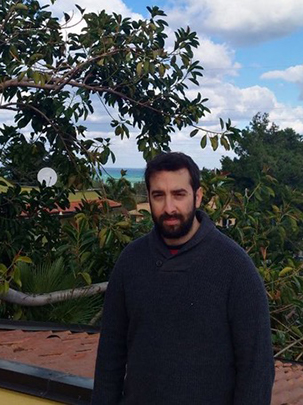 Emanuele Greco
We are pleased to welcome Emanuele Greco as a guest blogger. Emanuele is the first author of a paper describing the possible discovery of a neutron star left behind by supernova 1987A. Emanuele received a master's degree in Physics at the University of Palermo in 2017. He is now completing his PhD in Astrophysics at the same University, where he is expected to defend his thesis next June. He spent six months of his PhD at the Anton Pannekoek Instituut of the University of Amsterdam. Emanuele's main research interests deal with the X-ray spectroscopy of supernova remnants and objects embedded within their shells, with a particular focus on the different processes that generate X-ray emission.
Imagine having a bright and small light bulb and putting it behind a thick wall made of elements like iron and silicon. No light stemming from the bulb would be observed, because it is completely obscured by the wall. This quite simple scenario is perfectly suited also for the elusive compact object of supernova (SN) 1987A, which was investigated by scientists from University of Palermo (UniPa), INAF-Observatory of Palermo (OAPa), Astrophysical Big Bang Laboratory (RIKEN) and University of Kyushu.
SN 1987A is the only naked-eye SN observed since telescopes were invented and offers a unique opportunity to watch a SN evolving into a supernova remnant (SNR) in this time of multi-wavelength and multi-messenger observatories simultaneously at work. This event was particularly important because neutrinos emitted from an exploding star were detected on Earth for the first time. This discovery implies that the core of the progenitor star must have collapsed producing a shock wave — similar to the sonic boom from a supersonic plane — that ejected part of the stellar material into the surrounding environment. As a result, a compact object such as a neutron star, a relic of the stellar core, should have formed in the very heart of SN 1987A. However, despite the continuous monitoring performed at almost all wavelengths since the SN was detected, no clear indication for this compact object has been found so far. Various hypotheses have been proposed to explain this non-detection, such as the formation of a black hole instead of a neutron star.