The Milky Way is our home galaxy — a vast rotating spiral of gas, dust, billions of stars, likely countless planets, and unseen dark matter. The Sun and out Solar System formed in the outer reaches of the Milky Way about 4.5 billion years ago. But how did it form? We look at the evolution of our Galaxy in five simplified steps.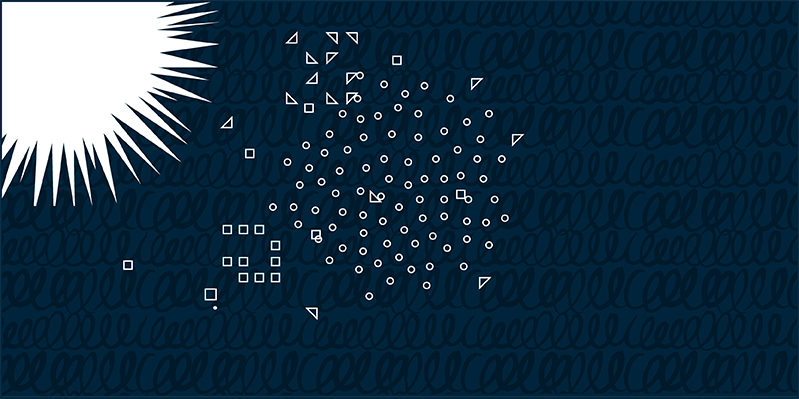 1
Small variations in the concentration of both "dark" and "normal" matter over tiny volumes form almost immediately after the Big Bang.  Explosive growth in the size of the Universe (called "inflation") expands these variations enormously.
These variations act as seeds for the formation of dark matter structures which eventually pull in normal matter to form galaxies containing both dark and normal matter.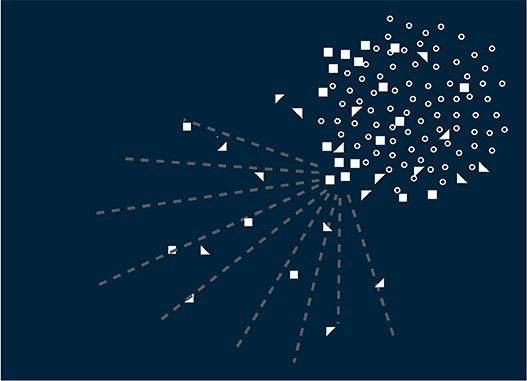 3
Stars are born, the framework of the Milky Way galaxy starts to take shape, and a giant black hole forms at the center of the galaxy.  Nearby, small galaxies and gas fall into and merge with the Milky Way as it grows into a fully-formed galaxy.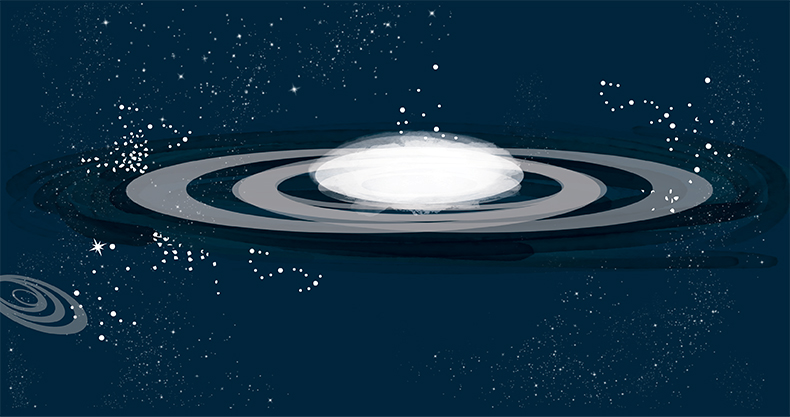 The gas in the Milky Way flattens into a disk within a halo of dark matter as stars continue to form. Afterward, our Galaxy's spiral arms form.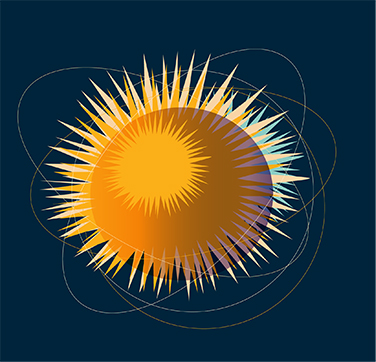 5
About five billion years later, the Solar System is created.  Life emerges on Earth soon after, but humans do not appear for another 4.9 billion years.